Hi, friends! I'm sorry I've been absent from the blogging world recently. I've been really busy, because...
Not just any job, but counter position working in a busy restaurant in the city that is
completely 100% vegan!!
I'm SUPER EXCITED because I couldn't have thought up a job more in line with my interests! And since it's just short of a miracle to get a job in NYC (especially as a college student with no experience), the fact that anyone would pay me to do anything is still quite foreign to me. I feel so lucky! Here's how this came to be:
I've been in need of a job for a long time. A very long time. But I've never been motivated to get one because I hate the idea of doing something just to make money. I've always believed that if you work hard and follow your passions, money will follow. But since I need money desperately (apparently, student loans
don't
go away if you close your eyes and pretend they don't exist), I typed the word "vegan" into craigslist and was shocked by the results: some places were actually looking for help!
I sent my resume to two places: a new branch of a popular restaurant opening on the Upper West Side, and a sandwich shop in Chelsea. The restaurant was a complete failure. The ad said they were holding an open call. Despite the fact that I literally had NO sleep the night before, I was really positive and seized the opportunity to dress up in some new clothes:
Despite my optimism, NOTHING went as planned. I showed up to a construction site instead of a restaurant, and was told the owner wasn't in. I waited for an hour, and finally one of the workers there made some calls for me (he was so helpful and nice!) and told me they were holding interviews at their other location. Ok. So I jogged across town in flats (I do not recommend this) and made it just in time, only to be told the open call was last week. I had checked the ad a million times and I know I had the right date, but I wasn't going to argue. I left and spent the rest of the afternoon searching the Upper West Side for vegan junk food to soothe my soul.
After that, I didn't feel very hopeful about the other job, even after they emailed me about coming in for an interview. And even after I had a great interview with the managers and realized what a great place it would be for me to work, I didn't want to get my hopes up. That's why I was so surprised when they asked me to come in for training the next day!
Yay!
I've only worked two shifts so far, but I've been having a great time! I love the mission of the restaurant, which is to make veganism more mainstream and show people that we're not all "sprout eating vegans" but people who eat delicious food! Although I do love my sprouts, I've enjoyed everything on the menu that I've tried so far! My favorites? I love the bean salad, which is a sweet and spicy dressing over mixed beans. And I'm completely addicted to the Green Power, their version of a green monster: kale, banana, pear juice, almond butter, and non-dairy milk. I could (and do!) drink them all day! And then, of course, there are these: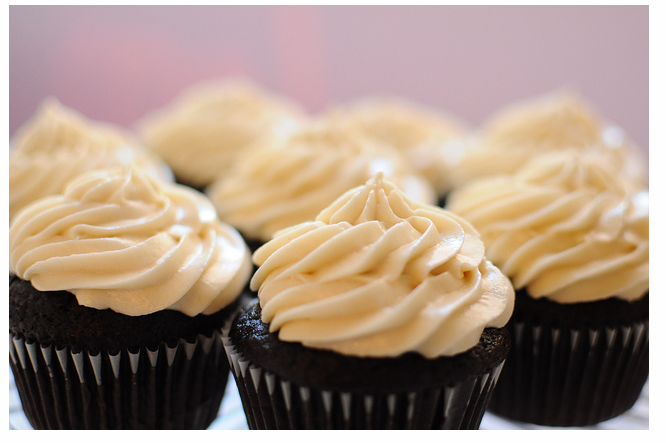 So good!
My favorite part of the job is making the smoothies! I get to work their three Vita Mixes that are constantly running to mix up the smoothie goodness. I also love talking to customers. The highlight of my second day was when a woman came in to buy juice, which she said she felt like she needed because her body felt terrible and she felt like she needed to start eating better. I talked to her for a long time about nutrients in different plant-based foods and how eating the way I eat has helped me repair some of the damage I've done to my body. I couldn't believe how genuinely interested she was in everything I had to say. I was so touched by the fact that she wanted to learn from me and was open to making changes in order to make herself feel better.
I'm so excited about getting more confident at work and getting to know my co-workers better. Everyone there is so nice and put up with answering my questions and correcting my mistakes. I still can't believe that I'm getting paid for something, and that the free food is just a bonus. ;)
What have you been up to recently? Tell me about your weekend!
What's your opinion on vegan meat substitutes? Maybe it's because I've been vegetarian my whole life and have never tasted meat, but I just can't seem to get into them.
Have you ever worked in a vegan/vegetarian restaurant?